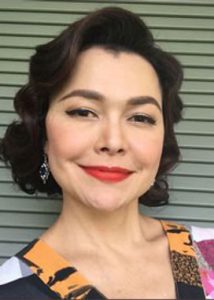 Moo, Pimpaka Siangsomboon
Celebrity, Actress, Businesswoman
Dr. Teaw takes care of my facial skin. Although, I've gained weight, well you may be surprised if I told you, but my face still looks slim, to the point that no one believes I almost hit 100 kilograms. The body is not the problem, it's the face that must remain beautiful. Right, Doctor?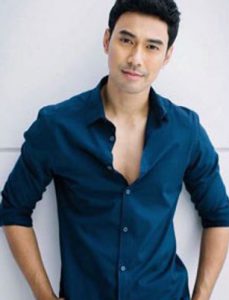 Es, Kantapong Bumrungrak
Celebrity, Actor, CEO
Aside from treatment skill and number one innovative medical equipment here, what I'm impressed about Dr. Teaw is his sincerity and attentiveness to all the patients. If they want to do some treatments that isn't necessary or too risky, he won't let them do it. I believe it's because the doctor sees everyone as a friend or family.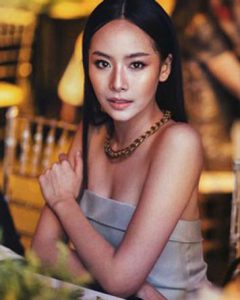 Patt, Chayanit Chansangaves
Celebrity, Actress
Actually, I've been to many dermatology clinics but none of them can really cure my rash problems. It keeps getting on and off. "No clinic ever explains what is the actual causes of the rashes, until I've found Dr. Teaw's." The doctor cured the symptom from its root cause and really made the rashes gone for good. My skin looks a lot better. I'm confident to promote the place to other people. There's no such thing as prolonging the symptoms. What I like the most is his friendliness. "He has never made me feel like his treatment is only for business. I always feel his sincerity." My pores are tightened. My skin obviously looks finer and smoother.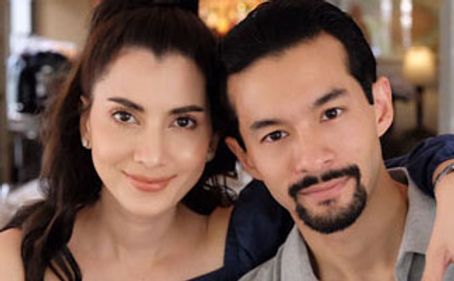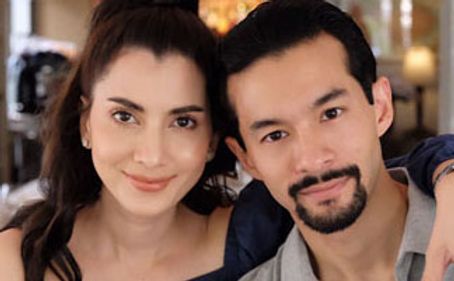 Ple, Paradee Wongsawas
Celebrity, Actress
I have been impressed with the doctor since the first time we met. He's so nice." He told me my skin looked already good. There's nothing I needed to do, but I still found some flaws to be corrected. "He does have that medical ethic mind." If your skin has no problems, he won't introduce you the unnecessary treatments. I introduced Dr. Teaw's clinic to many of my friends. Everyone said that the doctor is very nice and talented. They're all impressed with him. Me and my husband have trusted the doctor for very long time. We have become "like friends". The doctor always sends us good food, haha. Thank you, Dr. Teaw, for taking care of our family's skin.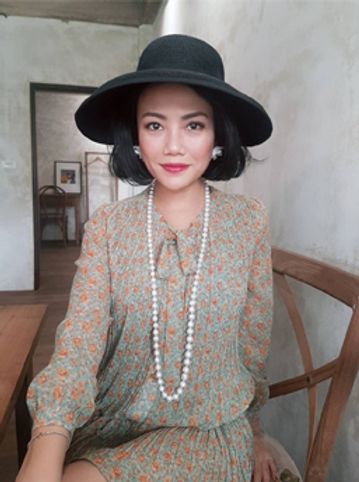 Tanwarat Issarangkul Na Ayutthaya
Business woman
Dr. Teaw is not a 'salesman' doctor. He's very friendly. He answers the questions clearly, easily to follow, treats the symptoms from the root causes. He's very good at Ulthera treatment. Fast, painless, detailed. He also followed up the case every 3 months. Reasonable price. "He intends to make us beautiful by not just thinking of profit margin." He's also very good at pore tightening treatment. I've seen this from my husband, who always like to pop and squeeze his pimples. After getting Dr. Teaw's laser every month for 6 months, the result is obvious to the eyes. Pores are tightened. My skin looks much finer and smoother.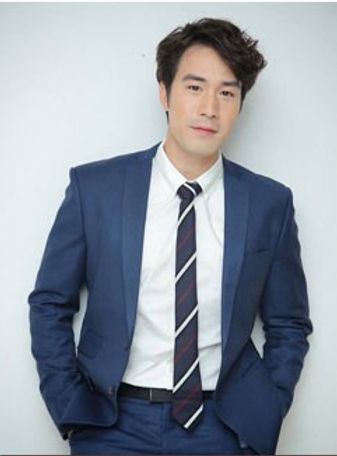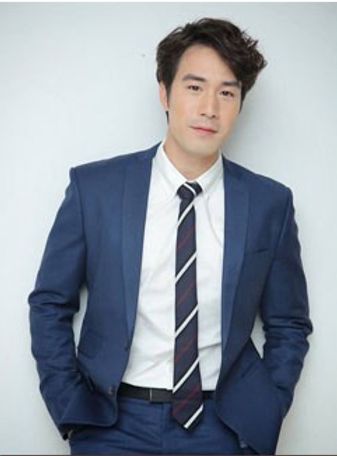 Sun, Prachakorn Piyasakulkaew
Celebrity, Actor
Hi there! I'm Sun. I normally don't go to dermatology clinic because I used to have bad experience there. But now that I've seen Dr. Teaw, it changed my mind. "The doctor is very friendly, and takes good care of me." I have allergy-prone skin, but I trust the doctor. He is very mindful. Even when getting basic treatments from clinic's staffs, the doctor also comes to supervise. He's very careful if the treatment is allergy-prone or risky. I believe that his talents will keep the patients coming back getting the treatment from him.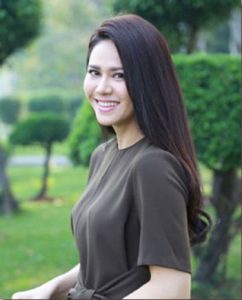 Namfon, Suangsuda Lawanprasert
Miss Thailand Universe, Actress
I feel comfortable to be treated by Dr. Teaw. I have trusted him to take care of my skin for a very long time. In each appointment, the doctor will diagnose what needs to be done and what doesn't. "He just straightforwardly advised me like that." I like my face to look good and beautiful complying with my age. The perfect skin for me is not just about whitening. And in his way of treatment, he answers all of my problems.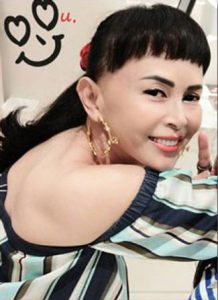 Siwaporn Boonyakiet
Business woman
It's the first time in my life that I've received beauty treatments, at the age of 58. My senior friend took me to Dr. Teaw's, claiming her flawless face is his work. I've done moisturizing program, whitening program, and freckle removal laser program. My face looks prettier. The next time we met; the doctor would examine what I should have for my face. I've also got Botox. I am the only patient ever asked for the anesthesia, though he assured it wouldn't hurt. He won't re-do it if it hasn't passed 6 months after the first shot yet. This shows how the doctor is "sincere".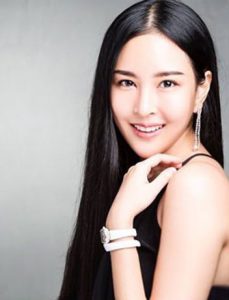 Polly, Pornpan Sittinawawit
Celebrity, Actress, Business woman
I've been his patient ever since I started working in entertainment industry. It's almost 7 years now. I take good care of myself because I always tend to expose to the Sun, also the pollution. So, I've got the chance to meet Dr. Teaw. He always gives the best advises, whether it's about how to protect your skin, or restore it. I'm impressed on how he is so nice and friendly, and the most important is "He chooses only the high-quality products" nationwide. I've been receiving the service here since I was 24, now I am 32.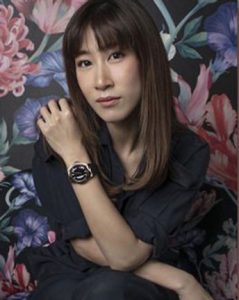 Pomme Chan
Artist, Designer
I've been seeing Dr. Teaw for years. He's very attentive to his patients, not just selling the courses. I used to get laser treatments often before, so my skin is very weak, very sensitive, and has plenty of acnes. After I sew Dr. Teaw, I barely need laser treatment. No more acnes nor pimples. My skin looks so much better that people ask me how. "If it's not necessary or could be risky, he won't let you do it." This is the point that keep me coming back to the clinic.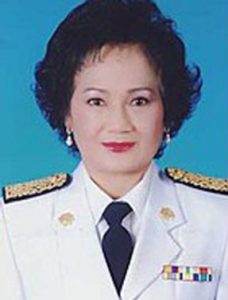 Pornpen Boonsiriwattanakul
Member of Parliament
My face has severe problems for years. At first, I only had freckles on both of my cheeks, but I'd mistreated it. I had done Babyface Program (using acid solutions to peel your outmost skin) somewhere else. Two years later, my facial skin became so dark. My face burned, was very dry and cracked to the point that there's some lymph coming out. I used to use loads of cosmetics to heal it, though the skin looked better, it had left big dark-green blemishes on my forehead, like birthmarks. Then I've found Dr. Teaw. He at first wasn't sure if the marks can be healed but, with "his talents", my face is now healed, bright and clear. I'm so delighted and happy because I had been with those dark-green marks for ten years.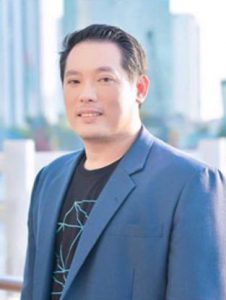 Kitti Pornsiwakit
Chairman of Association of Thai Tourism Marketing.
I've been seeing Dr. Teaw for more than 15 years. What I feel is that "The doctor takes care of his patients with heart." He has never mentioned money first. He treats everyone the same way. "The doctor takes care of his patients like friends and family, rather than just customers." I would say, I feel the most comfortable to be treated here. We can tell what we've got is real, right and safe.
Unit L101-102 #3654 Suan Plern Market, Rama 4 Road,
Klongton, Klongtoey Bangkok 10110
\ Tel: 02-042-6324, 02-042-6342
Line ID: @AvelaClinique (with @ sign)
IG \ FB: Avela Clinique

OPENING HOURS

Everyday: 10am – 9pm